United States Copyright Infringement Lawyers
Copyright Infringement Lawyers Protect Original Ideas.
What Is A Copyright Infringement Lawyer?
A copyright infringement lawyer is a specialist with a form of protection provided by the government of the United States to the authors of "original works of authorship," including literary, dramatic, musical, artistic, and certain other intellectual works.
This protection is available to both published and unpublished works. Copyright infringement protection is available for all unpublished works, regardless of the nationality or residence of the author. Copyright infringement law protects the author's original expression as contained in the work but does not usually extend to any idea, procedure, process, method, system, discovery, name, or title.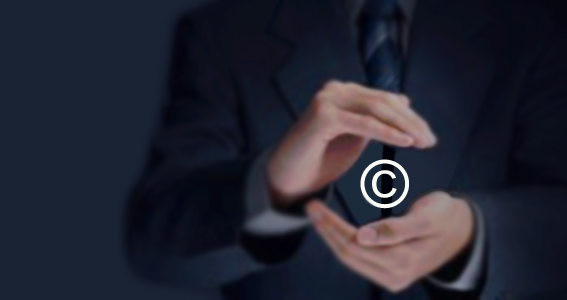 Is it necessary to protect against copyright infringement?
Protection against copyright infringement is important. When you create a work of art, whether a film, book, painting, textbook, or a unique toy or consumer product, you have created a work that is protectable under copyright law.
Creating something original and special is worth protecting and hiring a copyright infringement lawyer is a must.  There are many benefits to federally registering your copyright with the United States Copyright Office.  Without a federal registration, enforcement of your copyright in federal court is impossible.
Keener and Associates can help you file your copyright applications, license those copyrights, and enforce your rights against copyright infringement.

By registering your intellectual property, you put the world on notice of your creation, and that your creation belongs to you. You can enforce your copyright in federal court, and you can receive certain types of damages because of the registration. With this in mind, registering your copyright with the U.S. Copyright Office can be a confusing process.
Keener and Associates is here to help you through it all from the copyright-ability of your creation, to the filing of your application, to the receipt of your certificate of registration. Our firm is always here to help you protect your intellectual property.
The process for getting a copyright is not overly complex but nevertheless provides only a small margin for error if done incorrectly. Naturally, every intellectual property firm utilizes a distinct method for handling different legal procedures. Our firm strives to make the process as easy and customer friendly as possible and primarily works as follows. A client calls up our office and has a free consultation with one of our attorneys to describe the circumstances of the idea and what he/she hopes to achieve.
Copyrights are very valuable assets and third parties may want to contract with you for the licensing of your trademark.  For example, you create a piece of artwork, and a company would like to use your illustration in a book.
Or you take a photograph, and someone would like the rights to use your photo in a magazine.  Keener and Associates is by your side through your business ventures and can help with the drafting of contractual licensing agreements.  On the other hand, you or your company may be interested in obtaining the rights to use someone else's copyrighted material. 
Our firm can help you though the negotiation and contract-drafting process.  We are here to help you with your intellectual property licensing needs and we are ready to help explain everything to you along the way.  We will make sure that all of your questions are answered and that you understand how the agreement will operate. 
Advantages of Keener & Associates
We use Kevin's services primarily for IP and licensing related work, and also for some contractor agreements. The rate is fair, and Kevin developed a good understanding of our business to put the legal issues in context. Turnaround time is generally good but could take longer than desired when specialists are needed. We have engage Kevin for years now and overall are happy with the engagement.
I have so many great things to say about Kevin but I know this is a review and not an article, so I will keep it short! Kevin is very honest and caring. I found him on the internet after the lawyer I was working with told me there's no way I can win; and did everything to try to deter me from pursuing this case. This case was very personal to me and my family. Kevin stepped right in and began plugging away at the facts and was very professional! He made me aware of everything that was going to take place from beginning to end and stayed on top of things! In the end, all of his hard work payed off because we won against a major corporation! I'm so grateful for him and thankful he took my case! If you're looking for great professional representation he is worth every penny!
We have contracted Mr. Keener services a few years ago to handle our trademarks and related legal needs. He has been excellent at his work, follow ups and in communications.
Kevin assisted me with intellectual property copyright matters. He guided me through the process, was always timely with delivery targets, and communicated legal issues/guidelines in a warm and personable manner. I currently have additional copyright work to me completed and look forward to contacting and working with Kevin again in the near future
Kevin is the complete package when it comes to his services. His grasp of all things IP related is far superior to previous IP attorneys I've worked with. Plus, he genuinely takes his time to answer all my questions and ensure I understand the many complications that accompany IP. He is my go-to guy for all of my IP needs and that of my clients.
Do you have a copyright infringement question?
Copyright Infringement Lawyers have the expertise and experience to assist you in any part of the Copyrighting process. Contact us today for a personalized consult.
We are Copyright Infringement Lawyers